Healthcare Office Furniture Solutions
Furniture solutions suited for the healthcare expanding industry
At OfficeMakers, we understand how important it is for healthcare facilities to have workplace furniture that is adaptable, ergonomic, and multi-functional. Our team of sales, design and installation experts are up to date on current healthcare trends and are skilled in crafting refreshing designs for a flexible healthcare facility.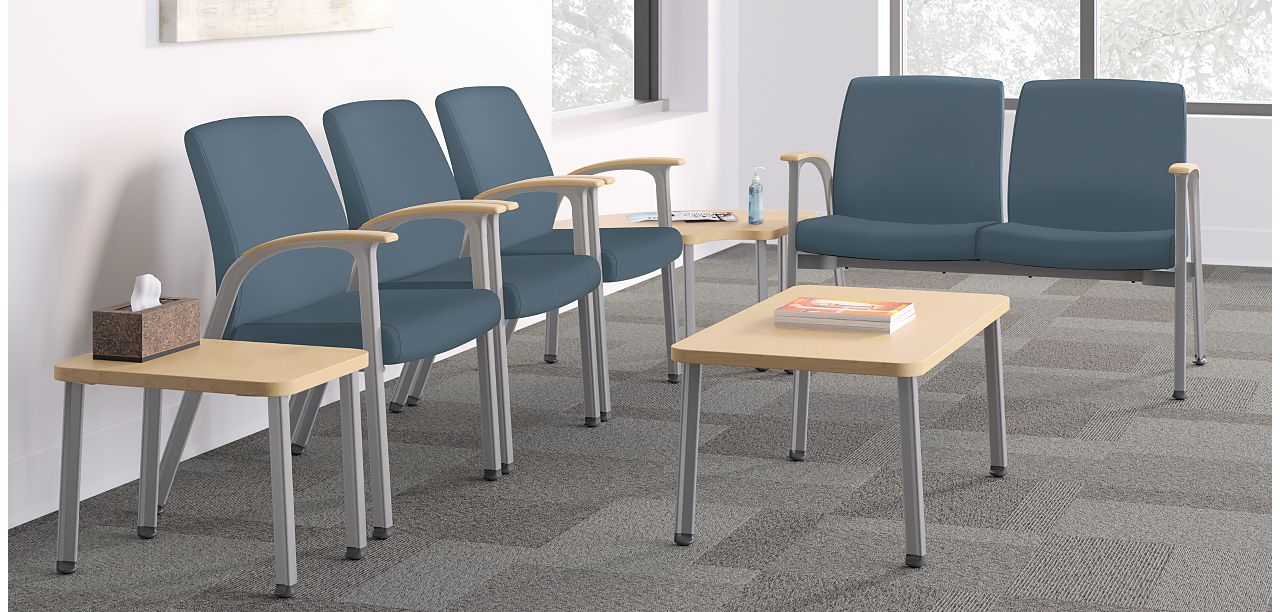 Quality healthcare furniture providers
The healthcare industry experiences more rapid fluctuation than almost any other field! We can create an office design with furniture that can adapt and growth with change.
Waiting areas
Comfortable lounge seating
Bookcases
Occasional tables
Patient care
Caregiver stools
Storage cabinets
Monitor accessories
Work environments
Nurse stations
Conference tables
Sit-to-stand desks
We partner with Iron Age Office and HON furniture—leading manufacturers in office furniture—to supply quality desks, tables, storage and chairs—all made in the USA. Once you have ordered your office furniture through OfficeMakers, we offer a free custom made layout, readily available design specialists and full delivery and installation services. We create all of our tailor made design plans in-house and we don't give up the responsibility of your work space to a third party. You are our priority at OfficeMakers and we guarantee full communication in the method of your choice (in-person, over connection, in office) within 24 hours.